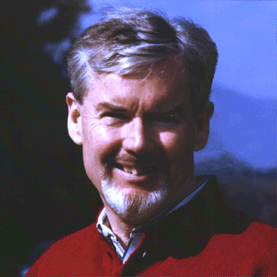 Lewis Gray, Ph.D.

Lewis Gray is the President of Abelia Corporation and a Visiting Scientist at the Software Engineering Institute (SEI). He is a software process improvement coach and long-time teacher of software development standards. He has thirty years of experience introducing new technology. He specializes in coaching and teaching SW-CMM® based software process improvement and IEEE/EIA 12207 and J-STD-016. He is the only instructor outside the SEI who is authorized to offer the SEI's workshop on the Technology Transition Model (TXM ) for leading the adoption of new technology.
Lewis has led process improvement efforts in large and small companies. He has designed, coded, and tested military software using structured and object-oriented development techniques. He has authored and led development of plans, software requirements specifications and software design documents in compliance with military standards.
He is the author of many technical papers on process improvement and software engineering. He is a frequent speaker at international conferences such as DoD's Software Technology Conference, the SEPG National Meeting, and TRI-Ada. Thousands of people have attended his presentations on MIL-STD-498 and software process improvement at sites in the United States, Canada, and Europe.
Lewis was a leader in the development of IEEE/EIA 12207 which has replaced MIL-STD-498 for DoD software development. He was a leader in the development of J-STD-016 also, and MIL-STD-498, and he participated in the development of DOD-STD-2167A.
Prior to founding Abelia, Lewis had key project management or technical positions at TRW, GTE, and INTELLIMAC.
Lewis earned a Bachelor's degree in mathematics and the Ph.D. degree in the philosophy of science (specializing in technology assessment) from Indiana University where he also taught mathematics, technology assessment, and philosophy of science.
®CMM is registered in the U.S. Patent and Trademark Office.